Bargeboards
Bargeboards are exposed and should ideally be without joints. We can supply finger-jointed bargeboards up to 7.2 metres.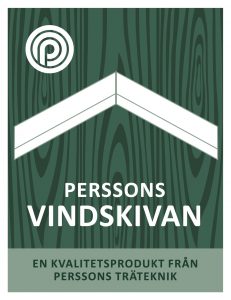 The Perssons bargeboard – Ready-to-install bargeboards of the highest quality
Finger-jointed wood is stronger and more resistant to warping than non-jointed wood. Perfect for bargeboards that are constantly exposed to the elements. Perssons bargeboards receive a base coat and primer in our paint shop, allowing them to be installed right away. They only need one final coat to cover nail holes and provide the final colour. As an option, Perssons bargeboards can also be delivered painted on four sides. Job done!
Download our brochure here.
Standard product range
THE PERSSONS BARGEBOARD
| | | | | | | | |
| --- | --- | --- | --- | --- | --- | --- | --- |
| DIMENSION | VILMA BAS | TYPE OF WOOD | LENGTH | SURFACE | SURFACE TREATMENT | CLASS | QTY/PACKAGE |
| 21×145 | | Spruce | 7,2 | Sawn | Base coat + primer | G4-2 | 84 |
| 21×170 | | Spruce | 7,2 | Sawn | Base coat + primer | G4-2 | 72 |
| 28×145 | | Spruce | 7,2 | Sawn | Base coat + primer | G4-2 | 63 |
| 28×170 | | Spruce | 7,2 | Sawn | Base coat + primer | G4-2 | 54 |
Contact