The forest
When we take care of the forest, the forest takes care of us.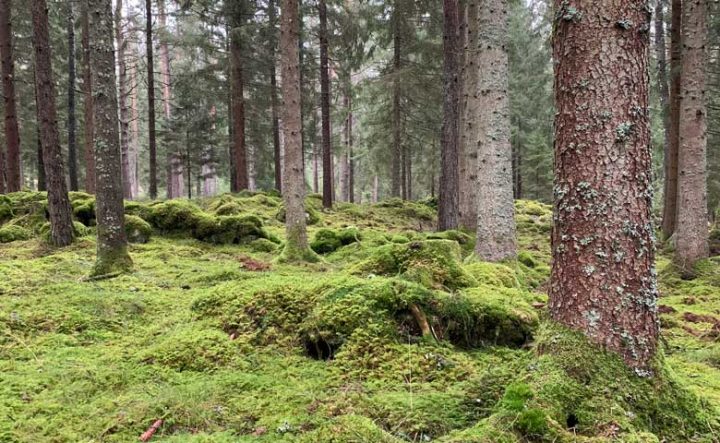 Our customers are climate heroes
Climate change is one of the greatest challenges of our time. The forest and the material society takes from it can be part of the solution. Sweden's growing forests capture and store as much as 155 million tonnes of carbon dioxide per year, making trees an invaluable resource for the climate. This does not mean logging is harmful. On the contrary. Sustainable forestry with reforestation and care for biodiversity increase the ability of forests to bind carbon dioxide. Young trees in the growth phase absorb more greenhouse gases than old trees. And the forest is growing. For every tree harvested in Sweden, three new ones are planted. Today, the Swedish forest is growing by about 40 million cubic metres every year, which means we will have twice as much forest in 100 years if we continue harvesting at the same rate.
Working with wood is a way of contributing to a more sustainable world.