Handling
To enable the wood products we supply to maintain the same high quality as when they leave our facility, it's important they be handled correctly.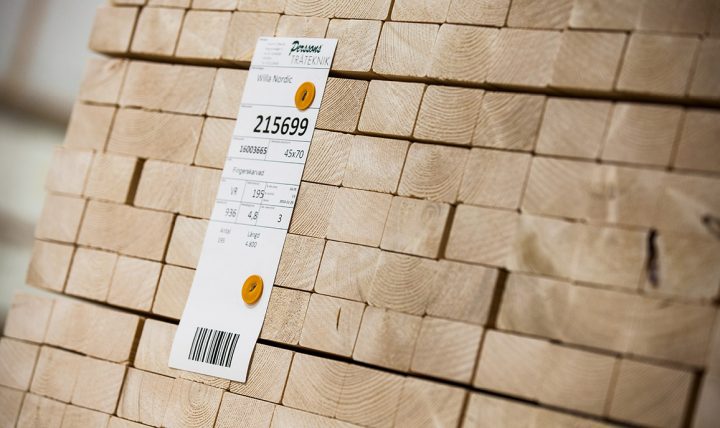 Planning for delivery
Order partial deliveries to keep pace with construction so that the wood can be used quickly. The shorter the storage time on site, the better the outcomes.
Delivery checks
Even though we do our very best to deliver flawless materials to our customers, things can go wrong sometimes. So it's important to check the timber immediately upon receipt of the delivery. Check the packaging, make note of any damage and check that quantities and dimensions agree with the order and delivery note.
Store the wood in the right place
Wood for use in enclosures and outdoors must be stored in an outdoor climate. It should be stored flat in a well-drained place where there is no risk of standing water under the timber package. Use as many supports as necessary to prevent the timber from bending. Make sure air can circulate around and under the timber. Accordingly, place the timber package at least 300 mm above the ground.
Protect the timber from the forces of nature
Protect the wood from rain and make sure it is not at risk of soiling by splashes from roof run-off or passing traffic. The timber must be stored in the shade during spring, summer and autumn. Direct sunlight can cause the internal temperature in the wood package to be higher than outside, leading to condensation and fungal growth.
Protect the wood during work
Use an intact tarpaulin to cover the wood. Let packaging and tape remain on the timber package for as long as possible. Place spacers or similar around the package to prevent the tarpaulin from touching the wood anywhere, and to provide good ventilation.
Sunlight can cause the surface to dry rapidly, causing the wood to crack and deform. Thus never use transparent covers and make sure the wood is covered during working hours.
Contact