Other types of wood
Larch and cedar are hardy, durable materials that age beautifully. Perfect for anyone looking for that extra touch.
Larch and cedar from sustainable forestry
As more and more people opt out of pressure-treated timber, demand for types of wood such as larch and cedar has increased. In addition to our range of wood from Swedish forests, we also offer Siberian larch and cedar from Canada and the USA. Both types of wood are well suited for a wide range of applications where aesthetics are important, such as for interior and exterior cladding, fences, noise screens, duckboards and a great deal more.
Cedar
Cedar wood not only has a beautiful structure, it also has high levels of thujaplicin which make it resistant to rot and mould. Its colour shifts from dark brown to red, with variations in between. If the wood is exposed to sunlight for a long time, it fades to silver grey. To preserve the original colour, cedar wood can be treated with oil or glaze. Otherwise, cedar is very durable and almost maintenance-free.
Our range of cedar wood, Western Red Cedar (WRC), comes from the North American west coast.
Download our brochure here.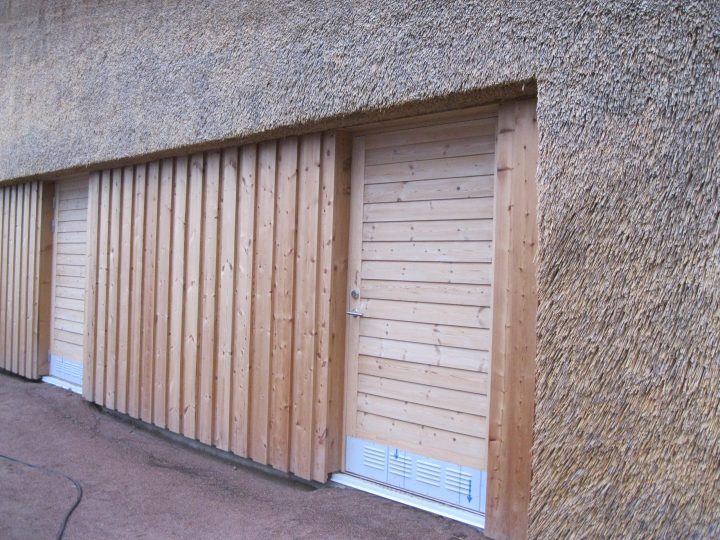 Heat-treated wood
Wood that is allowed to dry at high temperatures becomes resistant without chemicals. An eco-friendly option for special hardwoods.
Read more
Contact