The Perssons frame
Pre-cut frames with a 100% fit save time. No measuring or cutting is required on site, which makes work efficient and rational.
The Perssons frame – precision cut frames with a perfect fit
Building just got easier! Our ready-cut frames concept allows us to design an entire building using CAD software. The structure is then transferred to a CNC cutter which provides the finished, precision cut parts with grooves for binders and marked out studs. The result is a kit with perfect fit. If you want smart framing, this is the option for you.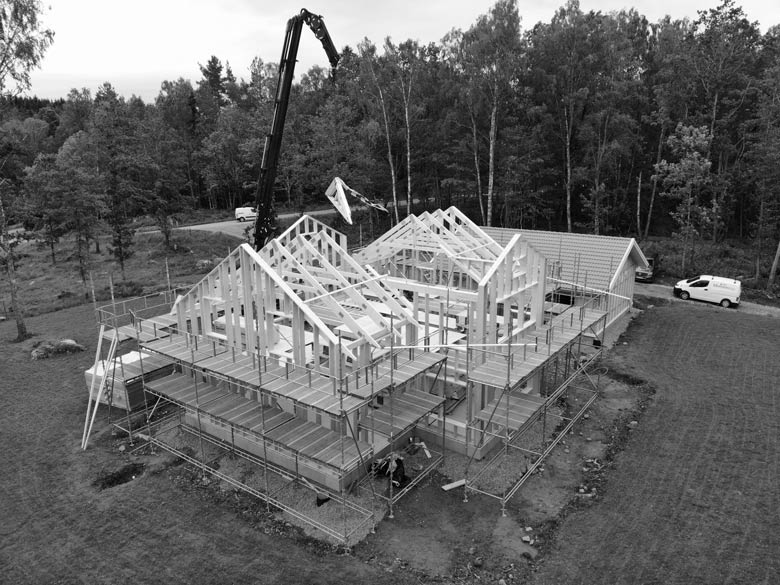 Download our brochure here.
Raising frames quickly with dimensional drawings
Efficient work requires well-planned flows. We listened to the people who understand the job best, the carpenters, to package the parts in our precision cut frames in order to make the work efficient. We deliver pre-cut, marked-out studs and dimensional assembly drawings where each stud is clearly shown. Each wall is packed separately so that everything is in the right order for fast frame raising. Raising a building frame in one day is child's play when the cuts have a precision of 0.1 mm. Everything fits! Since the two-millimetre-deep grooves for the studs are already milled into the cross ties and truss beams, no measuring or sawing is necessary. The same applies to the door and window openings. Every part gets used and all that needs to be cleared away afterwards is the packaging.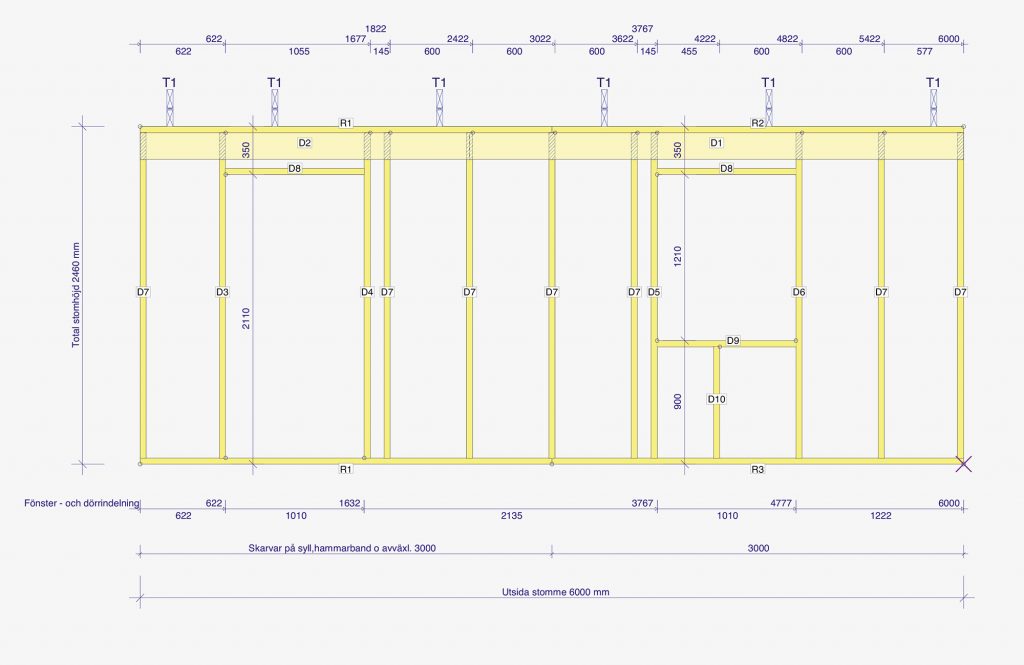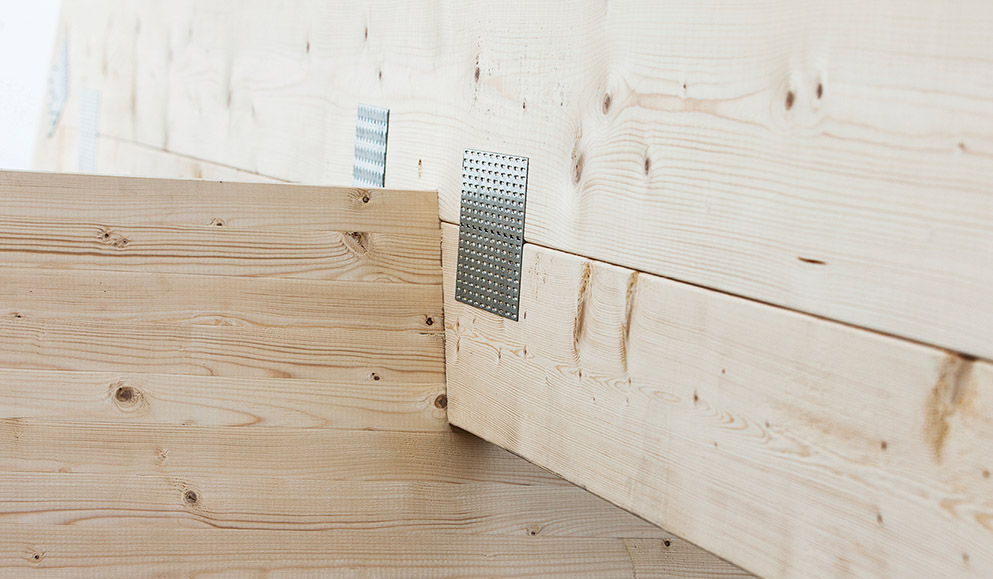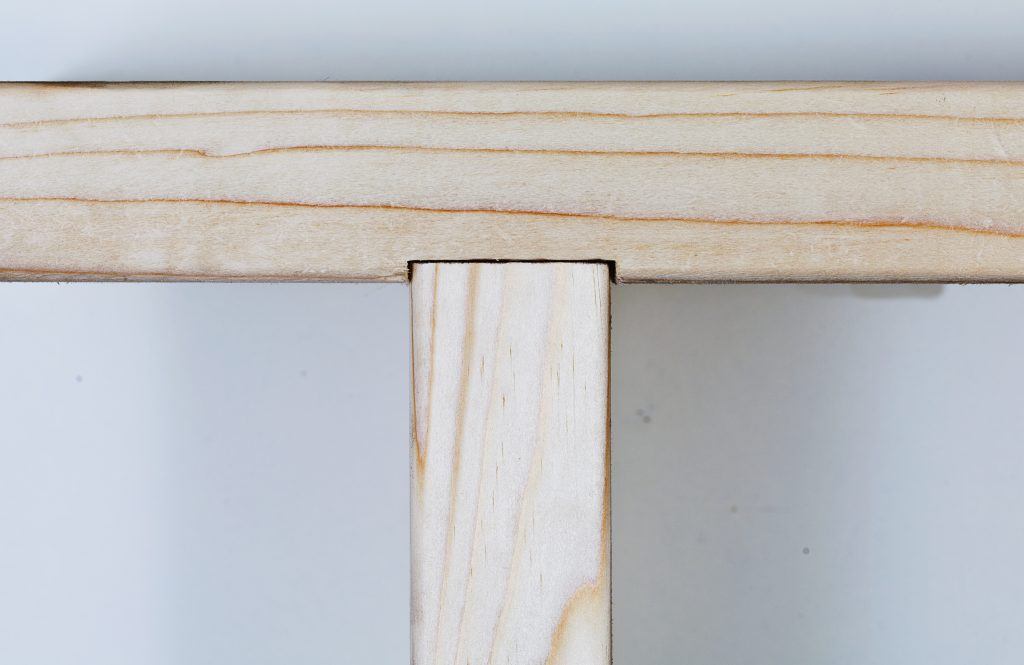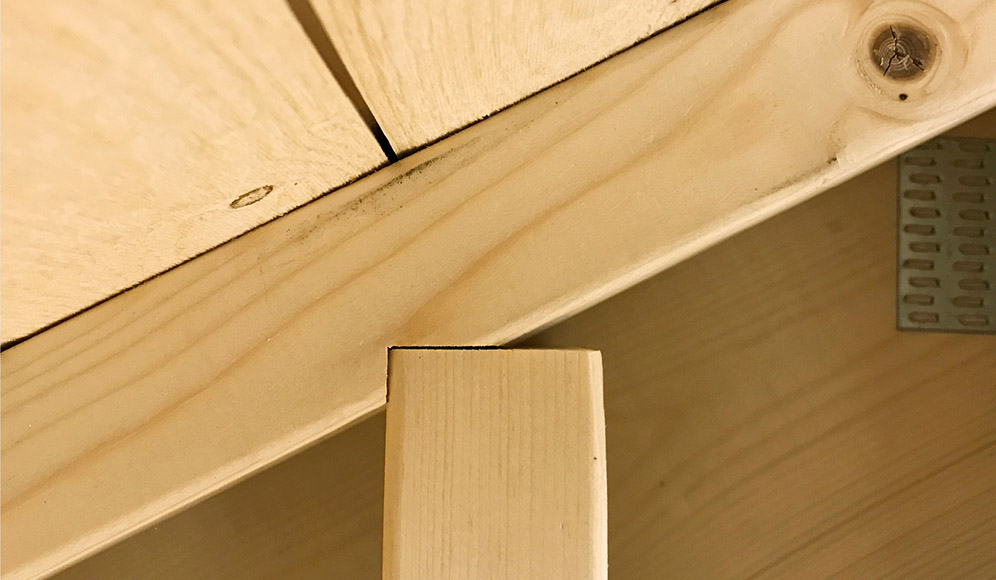 Contact