About us
Welcome to a company that has been modern for 90 years
Three generations of woodworking
Josef Persson was no coward. When he purchased a farm in 1933 complete with a sawmill, he dared to believe in a future for wood as a building material and a greater demand for high-quality wood products. He wasn't wrong. Today, we're the third generation of the Persson family to follow in his footsteps, and we're driven by the same basic idea as Joseph. We're investing! In order to deliver innovative solutions that make things easier for our customers, we've chosen to stay at the forefront of developments and invest in the latest technology. We aim to go on developing in close collaboration with our customers. Because we also believe the future is made of wood.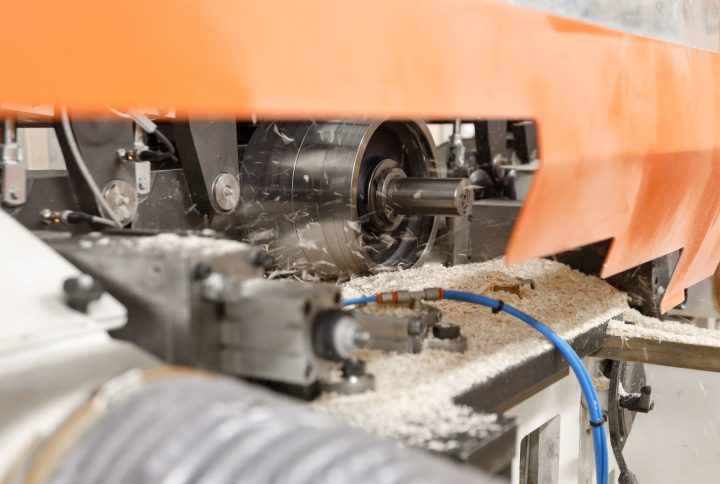 15,000 sq m of wood technology
We have continued to invest in new technology over the years and today our production facility is one of the country's most modern. In our 15,000 square metre facility, we carry out planing, CNC cutting, roofing manufacture, finger-jointing, painting and warehousing. Every day here in Bergstena, more than 300 cubic metres of timber are delivered to be made into exterior panels, tongue-and-groove panels, frames, roof trusses, construction timber and certified products for builders merchants and house builders.
From the sawmill to sustainable wood technology. The company Josef Persson began has grown to be a strong, sustainable and enduring business. Now we're building the future together.
Welcome to Perssons Träteknik!
Our business idea
We offer a wide range of high-quality processed wood products that make things easy and straightforward for our customers.
A total supplier of innovative solutions
Because our business is driven by our customers' needs, we not only offer a broad standard range but also innovative, highly customisable products. All according to your wishes. Our offer covers everything from design to production and logistics. We are a total supplier with a great customer focus and long-term commitment.
Our mission
Our mission is to make things easier for our customers. This results in an increase in the construction of sustainable wooden buildings, which in turn contributes to a more sustainable world. It's why we go to work every day!
Building tomorrow together
We believe the future will be made of wood. With innovative solutions and products, we can help more people opt out of concrete and steel and build with wood instead. It means we're moving towards a more sustainable society one step at a time.
Our values
We want to be seen as a close, professional partner that processes wood products with a focus on sustainability. We do this through innovative solutions that stem from our willingness and courage to constantly develop products and ourselves.
Better together
While we are innovative and willing to change, there are some traditions we will not let go of. We regard craftsmanship, high quality and close collaboration as the basis for success for both us and our customers. We grow together with our customers and achieve success by being down-to-earth, honest and committed. It's how we create job satisfaction and rewarding relationships that make everyone a winner.